Table of Contents
Overview of Langtang Valley Trekking Insights

Langtang Valley lies in the Himalayan region of Nepal to the north of the Kathmandu valley bordering Tibet. When people plan to trek in the spectacular wilds of the Himalayas they often look first to the world-famous Everest region and Annapurna region. But did you know there is another region snuggled between the two popular trekking destinations? That region is The Langtang Valley.
The culture and the perseverance of the place are bizarre and appealing to the visitors. The stunningly beautiful landscapes and the glacier lakes of the valley are truly beautiful and breath-taking. Best of all, the Langtang Valley lies just a few miles north of Kathmandu valley. You can drive about 7-8 hours to do this trek. This makes it one of the very best choices in all of Nepal for visitors who want to view the scenic beauty of the Himalayas far from the crowd in a reasonable amount of time.
Langtang valley is close to Kathmandu city and it can be done within 11 days. However, some people add Tamang Heritage Trek, Helambu Trek and Gosaikunda Trek in their journey. Other than mountains people and culture are the gem of the valley and is also the major attraction for people to trek in Langtang Valley. The Langtang Valley possesses the perfect mixture of culture and nature.
Reasons to go for Langtang Valley Trek
Easy access, nearby and easy off-the beaten trial:
Situated on the north of Kathmandu valley, the Langtang Region is the nearest and easily accessible trekking destination. The trekking point starts from syabrubesi which is just 7-8hrs drive from Kathmandu valley. Langtang region is a less trekked region as compared to the Khumbu region and the Annapurna region. So, the trek is perfect for people who like to travel far from the crowd in a reasonable amount of time.
The panoramic mountain view:
The spectacular views on this trek include mountains like Dorje Lakpa (6,990m), Langtang Ri (6,370m), and Langtang Lirung (7,245m). Along with it, the Ganesh Himal and Sisha Pangma are some other panoramic mountains in the Langtang region. The highest point on the trek is Tsergo Ri located at an altitude of 5000m, where you will get to see the panoramic 360-degree views of no less than 21 summits
Langtang Region is also a renowned destination for peak climbing. The region has numerous peaks like Naya Kanga, Yala Peak, Langtang Lirung, Tserko Ri for the mountain expedition. As the Everest expedition is very the Yala Peak and Naya Kanga Peak of the Langtang region have become the ideal choice for an expedition. So, the people who are interested in mountain expedition can go for Yala Peak or Naya Kanga which are technically easy and just 2 days of camping trek from kyanjin Gompa
The Valley of Glaciers and Sacred lakes:
The Langtang Valley is also called and recognized as the valley of Glaciers. As the valley owns more than 70 glaciers of varying sizes and the Langtang glacier is also known as the longest Glacier in the world. The region also consists of several high-altitude sacred lakes like Gosaikunda, Parvatkunda, Dudhkunda which carry huge religious importance. During April Gosaikunda Lake trek becomes busy as many pilgrims visit the lake for a holy bath and have their own belief.
National park and wildlife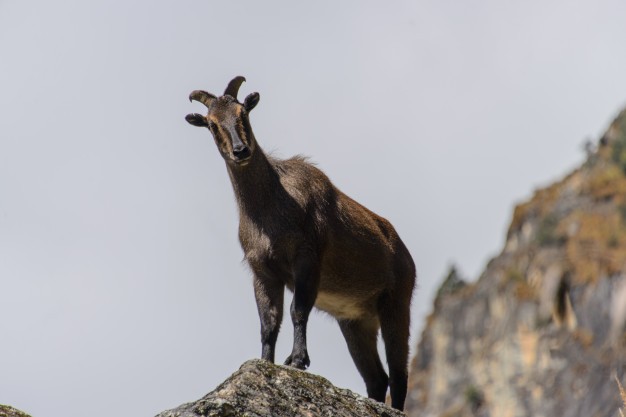 Langtang National park is also Nepal's first Himalayan national park and is home to several species of flora and fauna. Besides that, wild birds and animals like Himalayan pheasants, Himalayan deer, Himalayan bears, monkeys, Ghoral, falcon, and the elusive red panda, are indigenous to this region.
Tamang Heritages and Culture:
The trek introduces you to the Buddhist culture of the Tamang and the Sherpas, and the ancient monastery of Kyanjin Gompa, situated near Tserko. The people living in the highlands of Langtang region are Tibetan descendants. The majority of the inhabitants are Tamangs & lamas. Hence, Langtang region is one of the most popular trekking into the Himalayas influenced by Tibetan lifestyle and culture. For those people, Tamang Heritage Trek is preferred.
Langtang Valley Trek Highlights:
Pass through Langtang National Park with stunning forests, high alpine meadows, yak pastures, and sightseeing more than 70 glaciers.
Spectacular mountain views of the Langtang Himalayas, valley, and other summits across to Tibet from Kyanjin Ri.
One of the world's most beautiful valleys.
The superb short trek destination from Kathmandu valley and can be completed in a reasonable amount of time.
Visit of the local Cheese Factory located in Kyanjing Gompa
People rebuilding their lives and livelihoods after the Covid-19 pandemic.
Nearest and off-the beaten trek in Nepal.
Trip Facts
Trek Duration: 11 days
Location: North Nepal (Langtang Region)
Culture: Tamang and Tibetan culture
Highest elevation: 3870m
Difficulty: Moderate
Trip Starting point: Kathmandu
Trek starting point: syabrubesi
Transportation: Private Vehicle & Local Bus
Langtang Valley Trek Itinerary
Day 01: Welcome to Kathmandu airport and transfer to hotel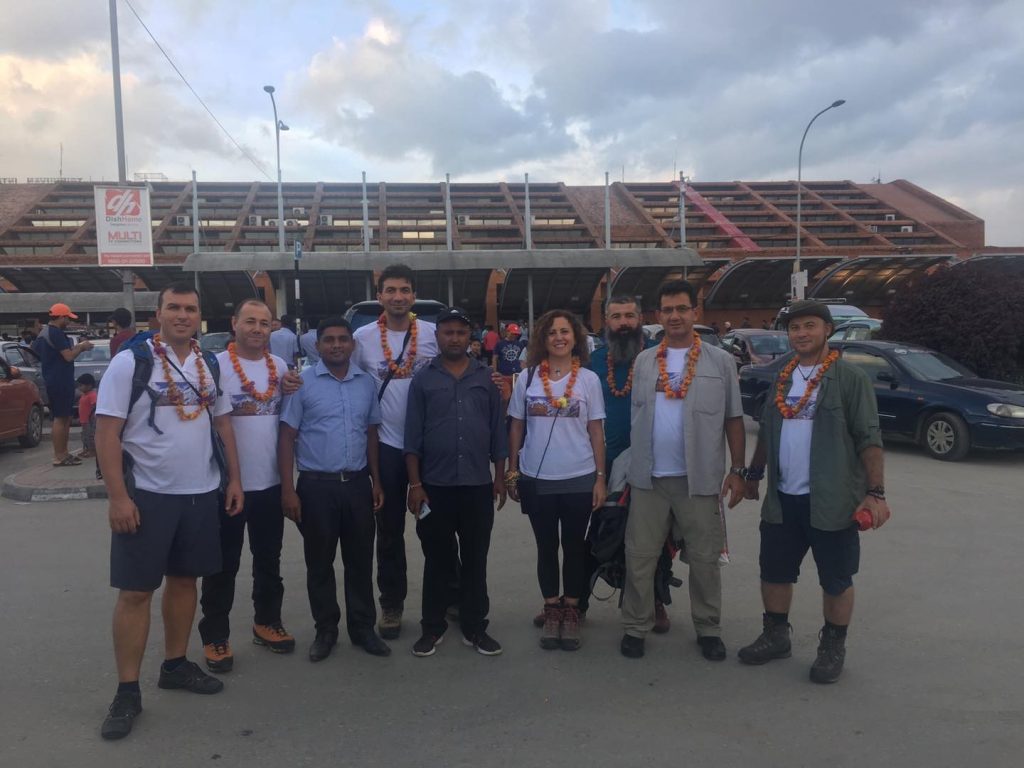 One of our representative will pick you up at the airport. Then you will be driven to the hotel by private car. Have some rest and prepare for the trek
Max. Altitude: 1340m
Accommodation: Hotel
Food: Breakfast
Place: Kathmandu
Day 02: Sighseeing around Kathmandu

One of our guide will meet you at your hotel. Your first destination will be Nepal's most religious Hindu sight, Pashupatinath. Then, the next stop is Bodhnath, the most important and carry the great value known as Buddhist stoupa in Asia. You will have a lunch then visit the medieval temples in Patan's Durbar Square. It is decorated with beautiful wood and stone carvings, metal statues, ornate architecture, including dozens of Buddhist and Hindu temples, and over 1200 monuments. Our last stop for the day is that the Buddhist temple Swambhunath, which is mobbed by monkeys and soaring above the town on a hilltop. This is an excellent place to enjoy with beautiful views around. So enjoy the view and temple and perhaps catch a sunset before heading back to your hotel for dinner. Within the evening you'll have a gathering together with your trekking guide who will confirm about preparation of the trek and explain how your trek will run with some tips and also answer any questions you'll have.
Max. Altitude: 1340m
Accommodation: Hotel
Food: Breakfast
Place: Kathmandu
Day 03: Drive from Kathmandu to syabrubesi which is 7 hours drive
Kathmandu to Sybrubesi is a 7 hours drive. During the drive you can enjoy the beautiful himalayan scenery as will as typical rural villager's lifestyle of Nepal on the way. We will drive to dhunche and then head down to Sybrubesi
Max. Altitude: 1550m
Accommodation: Tea House
Food: Breakfast, Lunch and Dinner
Place: Syabrubesi.
Day 04: Trek from Syabrubesi to Lama Hotel about 6 hours.
The next day our trek starts from Syabrubesi to Lama Hotel. You will walk along the path of Langtang river. You will enter Langtang national park area witnessing different bird species and animals. We will end the trek at lama Hotel aftre 6 hours long trek.
Max. Altitude: 2380m
Accommodation: Tea House
Food: Breakfast, Lunch and Dinner
Place: Lama Hotel
Day 05: Trek from Lama Hotel to Langtang village about 5 hours.
After having morning breakfast at Lama Hotel, we start the trek and head up through the dense forest. The trial is easy and you can see an amazing view of Langtang Lirung Himul on the way to Langtang village.
Max. Altitude: 3440m
Accommodation: Tea House
Food: Breakfast, Lunch and Dinner
Place: Langtang Village
Day 06: Trek from Langtang village to Kyanjin Gompa about 3 hours.
After having some breakfast at the hotel we than head to Kyanjin Gompa which is 3 hours drive. Once you arrive in Kyanjin Gompa, you will have some rest that day and have a lunch and hike to Kyanjin Ri (4773m) that day or the next day.
Max. Altitude: 3870m
Accommodation: Tea House
Food: Breakfast, Lunch and Dinner
Place: Kyanjin Gompa.
Day 07: Acclimatization day at Kyanjin Gompa.
You will visit the famous and old yak cheese factory. Then, Hike up to Tserko Ri (4984m) which is the highest point on the trek. From Tserko Ri you can see the beautiful Langtang Glacier and roam around the Kyanjin Gompa area and witness the view some panoramic mountain peaks.
Max. Altitude: 3870m
Accommodation: Tea House
Food: Breakfast, Lunch and Dinner
Place: Kyanjin Gompa.
Day 08: Trek from Kyanjin Gompa to Lama Hotel about 6 hours
We will trek back to Lama Hotel from Kyanjin Gompa.
Max. Altitude: 2380m
Accommodation: Tea House
Food: Breakfast, Lunch and Dinner
Place: Lama Hotel
Day 09: Trek from Lama Hotel to Syabrubesi which is about 5 hours trek
After morning breakfast at Lama Hotel, you head back to Syabrubeshi through deep forest where you end the trek
Max. Altitude: 1550m
Accommodation: Tea House
Food: Breakfast, Lunch and Dinner
Place: Syabrubesi.
Day 10: 7 hours Drive from Syabrubesi to Kathmandu.
After arriving at Kathmandu, you will be taken straight to the hotel where you will have some time refreshing yourself and have a shopping if you want. Later, In the evening you will have a farewell dinner at typical Nepali restaurant with some presentation of cultural program.
Max. Altitude: 1340m
Accommodation: Hotel
Food: Breakfast
Place: Kathmandu.
Day 11: Farewell Day
Today is your farewell day. You will be taken to the airport in a private vehicle. Hope to see you soon again.
Foods on the Langtang Valley Trek
Langtang Valley Trek has a various selection of the food items on the local lodges menus, as the food items are almost same in most of the himalayan regions of Nepal
For Breakfast: Tibetan Breads (Popularlu known as Gurung bread), Chapati with Cheese, Oatmeal, French toast with jam, honey, and peanut butter, Corn Flakes, Hashed brown, fried, egg items, pancakes, porridge with milk, Muesli and hot drinks.
For Lunch: Different variety of Thukpa, most popular item Dahl and Bhat , Momos, Tibetan bread and chapatti, Macroni, Spaghetti, Sherpa Stew, different taste of soups, steaks, potatoes items, Sandwiches, Pizza, etc.
For Dinner: Lunch and Dinner items are almost same. You will have the same menu items though some items may be added for dinner.
Hot Drink: There will be plenty of hot drinks available including local milk tea, black tea, lemon tea etc.
When is the best time to go for Langtang Valley Trek?
Autumn Season is the best season for Langtang Valley Trek. During the months of september to December, the weather remains stable and clear throughout. You may feel cold during morning and night time but the weather is not that cold during day time. You wll walk under the clear blue sky and witness beautiful mountian ranges as precipitation is low during this season. Since this is the peak season, you will find many trekkers on the way.
Spring Season is also the peak season for Trekking in Nepal. During march to may, the days are longer and warm. You will see greenery around with stable and clear views. The trek route becomes very beautiful in this season.
You will get to see many flowers in the way. The trail becomes easier due to good temperature. You will witness Flowers, plants coming to life in this season.
Monsoon Season is the season of rain. The Langtang Valley experiences the hot summer in the month of june, july and August but as you ascend higher you may feel a bit drop down in temperature. The trail becomes slippery and muddy and you will experience many leeches throughout the trek and may even stuck at your clothes, boots etc.
Sometimes, you may experience obstruct in the vision due to fog. There may be dense fog covering mountains and you may not see the clear views around.
December to February is the Winter Season. If you are snow lover and want an icy adventure then this season is for you. You will experience severe cold with temperature dropping to minus degrees.The winter season is less preferred season for trekking in this region but still you will find some trekkers along the trail. So, the Langtang Valley Trek is the better option for those who want to explore the nature, snows all around and want to trek with less crowd.
Share us about your preferences on trekking to Langtang Valley. We will plan the best itinerary for you. You can contact us as well so we can pre-book your trip and rooms for the trek.
Accommodations on Langtang Valley Trek
Accommodations in the Langtang Valley are very simple and convenient but don't have your expectations high. The rooms are quite simple and usually come in twin sharing occupancy with a wooden bed, blankets, mattresses, pillows enough to keep you warm and the view is spectacular from the rooms of mountain tea houses. Normally, bathrooms are common only some rooms have an attached bathrooms.
Langtang Valley Trek Cost
The cost for Langtang valley Trek depends upon various factors. If you are with travel agency the cost might be slight higher. If you are not travelling with travel agency then the day to day cost might be around rs 1000- rs 2000 ($10 – $15) excluding the permits. However, we have a travel package of Langtang Valley Trek costing around USD 580. The travel agency includes all your day to day 3 times meal and permits for the trek. The price will rise as you ascend the altitude.
Langtang Valley Trek Difficulty
One of the most common question people always ask before planning the trek, 'How difficult is Langtang Valley Trek?' Simply to be answered, it is a moderate trek in trems of difficulty and can be easily completed by trekkers with modrate physical fitness or trekkers require no previous experience. The highest point on the trek is 3180 m. You will not be ascending that high altitude as compared to other treks in Nepal.
The difficulty level is determined by various factors. The season you are trekking on, the trek route, your fitness level.
If you are trekking in Spring Season ( March-May) and Autumn Season (September- November) months then you will feel more comfortable in trekking in this region. The temperate will be moderate and weather will be stable through out the trek.
However during Winter Season(December- February) and Monsoon(June – August) trekkers might face difficulty in the trek.
Despite the rugged terrains, the rocky trails, several uphills and down hills through out the trek, you can overcome and succeed the Langtang trek if you are physically and mentally fit and prepared with proper packing.
How to get to the Langtang Valley?
The Trek starts and finishes in a place called Sybrubesi, 122 km away from Kathmandu.
You can get to sybrubesi only by road. The road is in bad condition, partly tarred, partly gravel, with ongoing road works, buses drive very slow and steady.You may feel discomfort through out the way due to the bad road condition. The bus from Kathmandu takes around 750 Rs/ US$7 to reach Sybrubesi and normally takes around 7-8 hours to reach there and your trek starts to Langtang Valley. There is no tourist bus. You can either expect the sharing jeep, non deluxe busses and deluxe buses and price varies accordingly.
Dhunche and Sybrubesi are the Gateway to the Langtang Valley Trek and also other treks in Langtang Region.
You may also Like:
Langtang Valley Trek – 11 days.
FAQ's Related to Langtang Valley Trek:
Where is Langtang Valley Located?
Langtang valley is located about 30 km towards the north of Kathmandu near the Tibetan border.
What are the required permits for Langtang Valley Trek?
The two required permits for Langtang trek are the TIMS card and the Langtang National Park Entry Permits.
How much does the trekking permits cost for Langtang Valley Trek?
You need to pay $20 per person for TIMS and $30 per person for Langtang National Park Entry Permit.
What is the maximum altitude of the Langtang Valley Trek?
The maximum altitude of the Langtang Valley Trek is 3870m, Kyanjin Gompa. However you can hike up to Tsergo Ri from Kyanjin Gompa at an altitude of 5000m. A bit challenging but worth where you get to view amazing 360-degree views of more than 21 summits.
Can I get wifi and hot shower in Langtang Valley Trek?
Yes, allmost all the teahouses have wifi. But don't expect wifi service to be smooth and running all the time. Hot shower is available in most of the tea houses. You may have to pay extra penny for both wifi and hot shower. Depends upon the Teahouses.